Welcome to Appliance Repair Goleta, your ultimate destination for all dryer repair services. When your dryer is not heating, spinning, or has other performance issues, our seasoned technicians are just a call away.
A faulty dryer can cause inconvenience, leading to damp clothes or extended drying times that can disrupt your daily routine. We understand the importance of a fully functional dryer in maintaining your household's flow. Our team is skilled in diagnosing and repairing a wide range of issues that can affect various types of dryers, including electric, gas, and compact models. 
At Appliance Repair Goleta, we not only focus on fixing the immediate issue, but we also aim to enhance the overall performance and lifespan of your dryer. 
Don't let a malfunctioning dryer interrupt your day. Get in touch with Appliance Repair Goleta, and let our experts provide the best dryer repair services in the region. We're committed to helping you get your laundry routine back on track.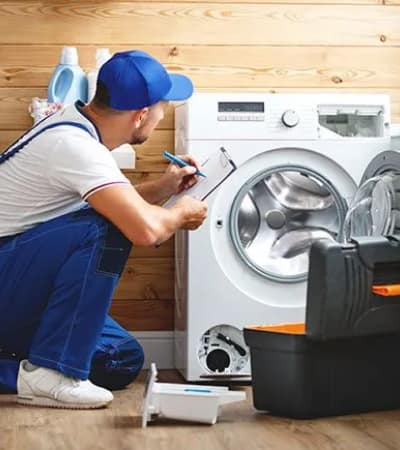 It's time to say goodbye to the inconvenience of broken appliances and embrace the ease of expert repair services. Let Appliance Repair Goleta put your appliance worries to rest.
Call us today or Schedule Your Appointment online !
Frequently asked Questions
Several issues can cause a dryer not to heat up. It might be due to a faulty heating element, a blown thermal fuse, or issues with the thermostat. Gas dryers may have problems with the gas valve solenoid. At Appliance Repair Goleta, our technicians are experienced in diagnosing and fixing these issues promptly and effectively.
If the dryer drum is not spinning, it could be due to a broken drive belt, worn out drum rollers, or a faulty motor. Our experienced technicians can identify the cause of the problem and offer the right solution to get your dryer back in action.
Loud noises from your dryer could be due to worn out drum bearings, faulty drum rollers, or a damaged drive belt. These issues should be addressed quickly to prevent further damage to your appliance. Our team is equipped to handle these problems, ensuring your dryer operates quietly and efficiently.
If your dryer is taking longer than usual to dry clothes, it could be due to a blocked vent, a malfunctioning heating element, or problems with the cycling thermostat. These issues can lead to increased energy costs and potential damage to your clothes. Our experts can diagnose and fix the problem to restore your dryer's efficiency.